October 8, 2018 | The Team
2015 Red Stitch Cabernet Sauvignon is now available!
This vintage is characterized by the fourth year of drought and a warm summer growing season leading to an early harvest, the 2015 Red Stitch Napa Valley Cabernet Sauvignon is truly one of the most concentrated and dynamic wines we've ever produced. To that end, this wine just received a Classic 95 point rating from James Laube at Wine Spectator, making this release our highest rated wine ever!
We have been blessed with each vintage, scoring over 90 points since our flagship 2007 Napa Valley Cabernet Sauvignon. The team here at Red Stitch Wine is excited to share this vintage with you! Click here to see further details.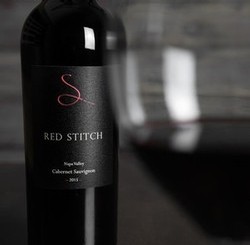 "A real head-turner, ultrarich and powerful, sharply focused, deftly balanced, ending with a mouth coating mix of black licorice, fresh herb and earth, and cedary oak notes." — James Laube, Wine Spectator, 95pts.