April 1, 2019 | The Team
Baseball Greats Dave Roberts & Rich Aurilia Talk Baseball and Red Stitch Wine
Though Dave Roberts is entering another baseball season after his team lost the last two World Series, he's already winning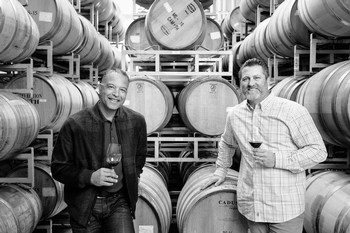 with Red Stitch. He runs the wine brand with former San Francisco Giants teammate Rich Aurilia and their friend, investment banker John Micek.
The trio hired renowned winemaker Rolando Herrera of Mi Sueño Winery for their first vintage of Napa Valley Cabernet Sauvignon in 2007. They now collaborate on Cab as well as Pinot Noir and Chardonnay from the Santa Lucia Highlands and the Sonoma Coast.
How did you get into wine?