Owners
Rich and Amy Aurilia
---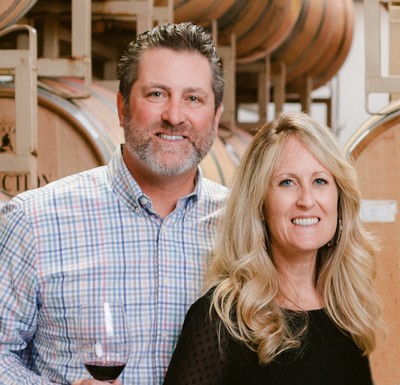 Rich was born and raised in Brooklyn, New York. He attended St. John's University and was drafted by the Texas Rangers in 1992. Rich played for the San Francisco Giants for 11 of his 15 years in the big leagues. He also played for the Seattle Mariners, the San Diego Padres, and the Cincinnati Reds. In 2001, he won a Silver Slugger award and started in the All Star Game. He was inducted into the Giants' Hall of Fame in 2010. Rich played an active role in the community with the Bay Area Make a Wish Foundation and is now a Baseball Analyst for NBC Sports Bay Area.
Amy was raised in New Jersey and graduated from Lehigh University. As a business consultant with PriceWaterhouse, she traveled around the country and the world, eventually settling in San Francisco. She is now an Associate Partner with IBM Business Consulting Services. Amy enjoys hiking, running, scuba diving and skiing.
Living in the bay area and traveling to the wine country for so many years gave Rich and Amy a wonderful love and appreciation for fine wine. In addition to Red Stitch, they enjoy traveling and cooking for family and friends - always sharing a favorite bottle of wine.
Rich and Amy have a home in Sonoma County, but spend most of their time in Phoenix with sons, Chaz and Gavin, daughter, Maya, and their mini labradoodle, Maggie.