Join co-owners, Rich, John and Dave (virtually) during our next 'Tasting in Place' event on Instagram Live! We had such a fun time for the last one we wanted to do it again. Plus, with every purchase you make, we continue to support the Restaurant Employee Relief Fund (REFR) by donating 10% of the proceeds.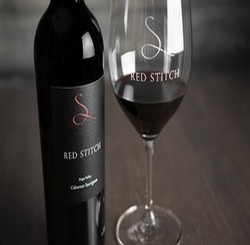 UPDATE: When: Thursday, June 11th at 5pm
Where: Instagram Live, Rich Aurilia's feed
3-Pack Wines include one bottle of each of the 2012, 2013 and 2014 Red Stitch Napa Valley Cabernet Sauvignon.
This special 3-pack is available on our online store with a shipping special. Shop Now
Did you miss the last one? See it here on Rich's IGTV.
The weather is warming up in many states. We do offer cool packs during check out.
*We cannot ship to every state due to licensing restrictions. Any questions, please contact us at info@redstitchwine.com